MPR News Radio Broadcast Camp: Priority Application Deadline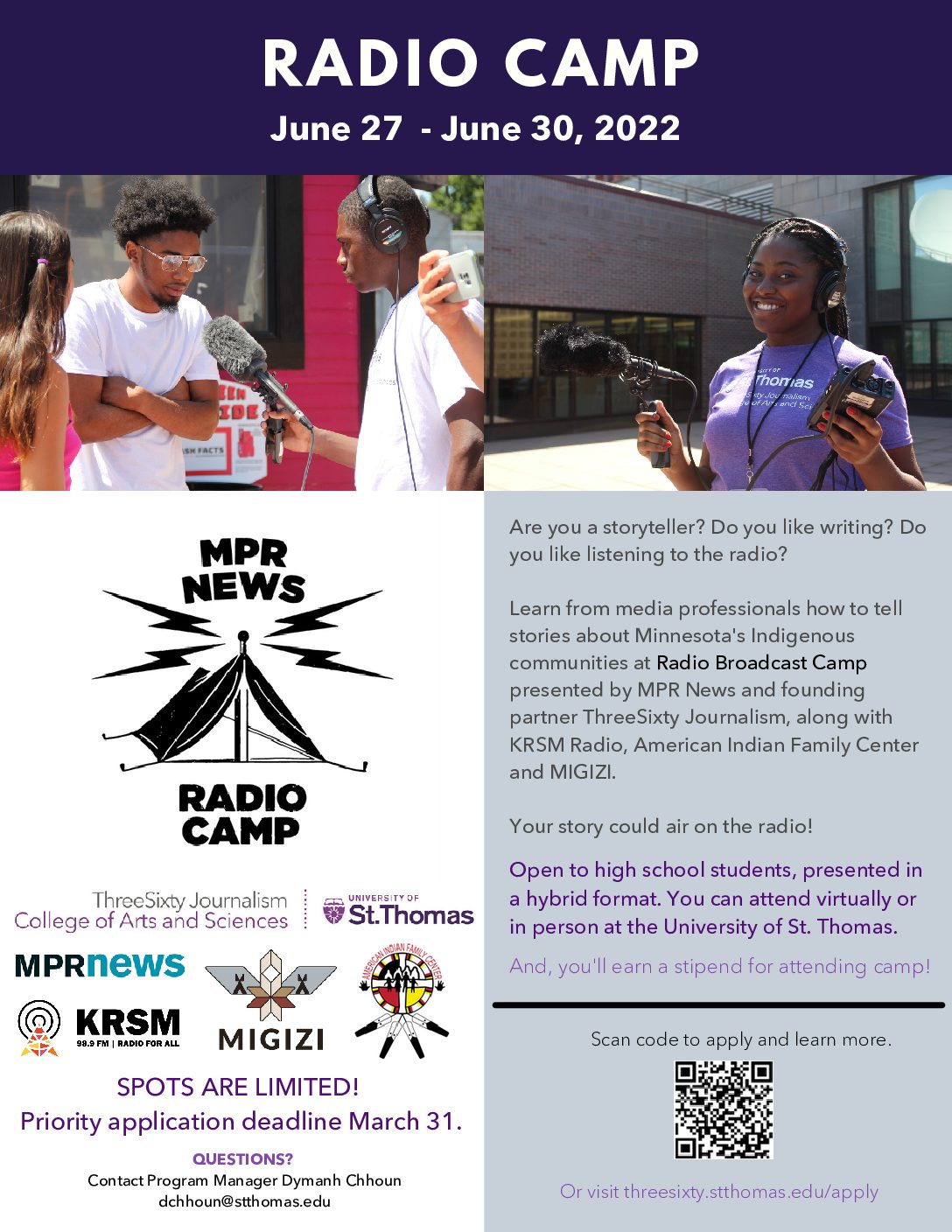 Are you a storyteller? Do you like writing? Do you like listening to the radio?
Learn from media professionals how to tell stories about Minnesota's Indigenous communities at Radio Broadcast Camp presented by MPR News and founding partner ThreeSixty Journalism, along with KRSM Radio, American Indian Family Center, and MIGIZI.
Your story could air on the radio!
Open to high school students presented in a hybrid format.
You can attend virtually or in person at the University of St. Thomas.
And, you'll earn a stipend for attending camp!
SPOTS ARE LIMITED!
Priority application deadline Thursday, March 31, 2022.
Visit threesixty.stthomas.edu/apply to learn more, and apply. Please select "AIFC student" upon applying.
QUESTIONS? Contact Program Manager Dymanh Chhoun at dchhoun@stthomas.edu.