Virtual Event
[Virtual Event ] Crayola Creativity Week: Dancing with Traditions with Ria Thundercloud & Kalila J. Fuller
January 25 @ 6:00 am

-

10:30 pm

Virtual Event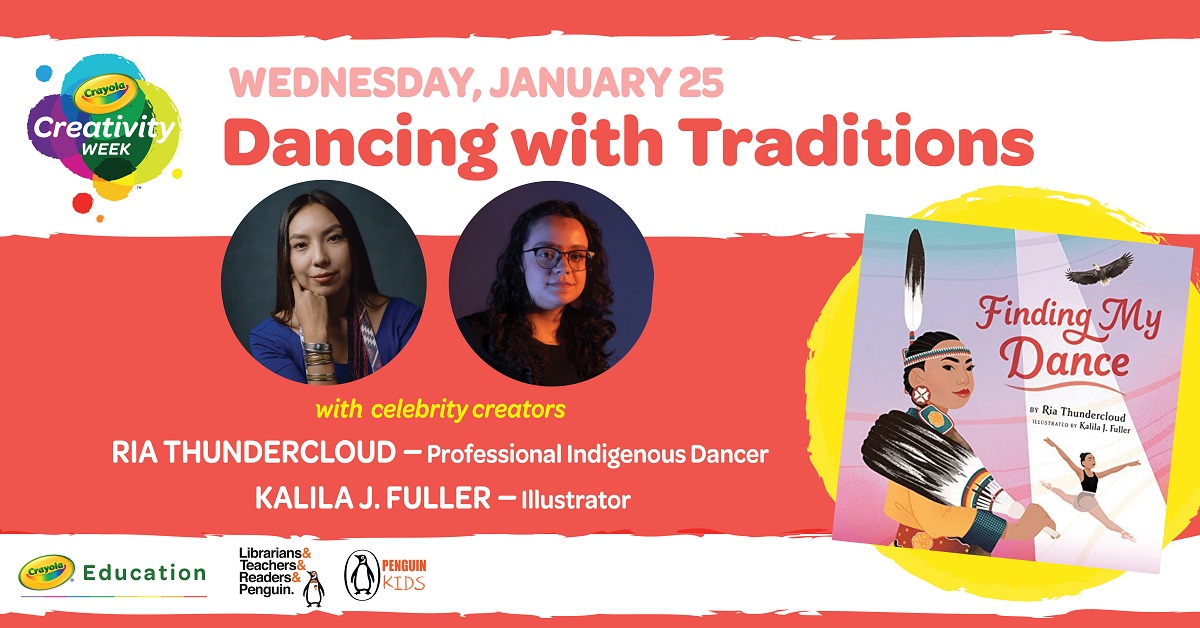 On day 3 of Crayola Creativity Week, Crayola Education and Penguin Classroom are excited to be joined by Indigenous dancer & movement artist, Ria Thundercloud, with a read-aloud of her picture book, FINDING MY DANCE, which explores dance as a form of self-expression and how it can reflect authentic cultural heritage. Access the content anytime throughout the day (it only takes 30 mins to complete each activity). Then share kids' artwork using #CrayolaCreativityWeek.
As students hear Ria's story, they'll be moved to connect culture, identity, and self-expression. From pow-wows to traditional regalia, Ria will captivate students with her remarkable journey. Then they can draw and illustrate nature-inspired patterns and dance poses, making their art dance on paper with Kalila J. Fuller!
View the Videos & Downloadable Resources for today's activities on the Crayola Education Facebook page or on 
Crayola.com/CreativityWeek
Today's Giveaway:
Today's Prize pack is brimming with must-read books for your students from Penguin Random House and yes, it also includes lots of your favorite Crayola products, a Creativity Week T-Shirt, posters and more!
To enter to win, share children's artwork online using #CrayolaCreativityWeek
Related Events