AIFC – Full Moon Ceremony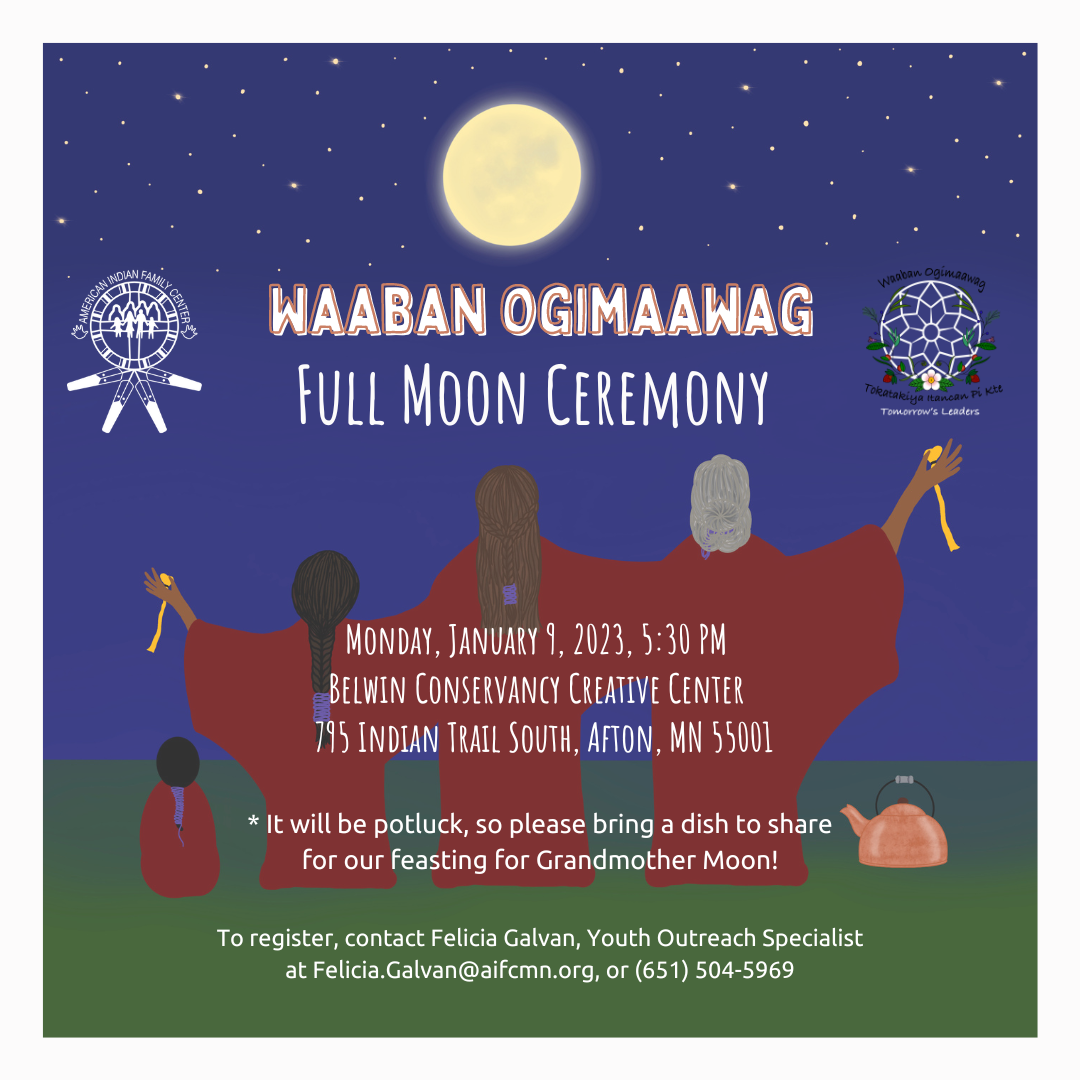 We invite you to join us for an in-person Full Moon Ceremony, and Potluck!
Date and Time: Monday, January 9, 2023, 5:30 PM
Who: Relatives who receive their menstrual cycles or have reached menopause
Location: Belwin Conservancy Creative Center, 795 Indian Trail South, Afton, MN 55001
Please Bring: Long skirt, copper cup, small bowl, spoon, hair bundle*… extras provided as supplies last
Potluck: Please bring a dish or beverage to share with the group! And bring your own dish, utensil, and cup. Note: bring a container (watecha) to take home leftovers
Hair Bundle (optional): *Hair bundles are not required to participate but may be offered during the ceremony if desired. To make your own, start collecting loose strands from your brush, shower, or clothes!
If you have tested positive for COVID or are feeling unwell, please wait until a future Full Moon Ceremony to attend
For more information, please email Youth Outreach Specialist Felicia Galvan at Felicia.Galvan@aifcmn.org, or call/text Felicia at (651) 504-5969.
We are honored to have you join us during this special time as we hold a ceremony for Nokomis Giizis (Grandmother Moon)!
Related Events