AIFC: Waaban Ogimaawag (Tomorrow's Leaders) – Full Moon Ceremony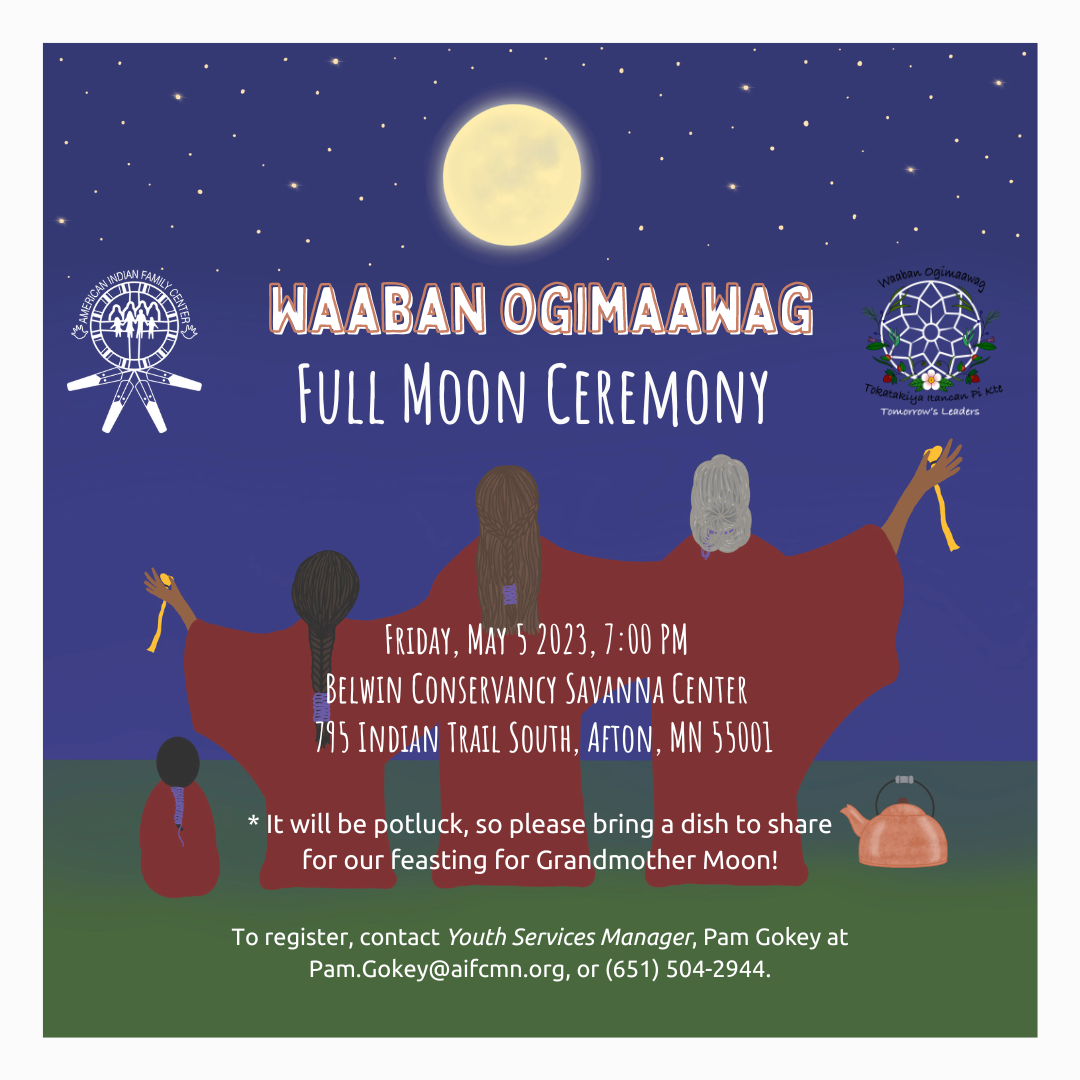 We invite you to join us in person on Friday, May 5, 2023 for a Full Moon Ceremony!
Date and Time: Friday, May 5, 2023 at 7PM
Who: Relatives who receive their menstrual (moon) cycles, have reached menopause, and ceremony is inclusive to Two-Spirit and trans relatives as well!
Location: Belwin Conservancy Savanna Center, 795 Indian Trail S. Afton, MN 55001
Please Bring: Long skirt, copper cup, small bowl, spoon, hair bundle*… extras provided as supplies last
Watecha: bring watecha bowl (Tupperware,etc.) to take home leftovers!
We are honored to have you join us during this special time as we hold ceremony for Grandmother Moon!
Related Events