Prairie Island Indian Community – Memorial Day Wacipi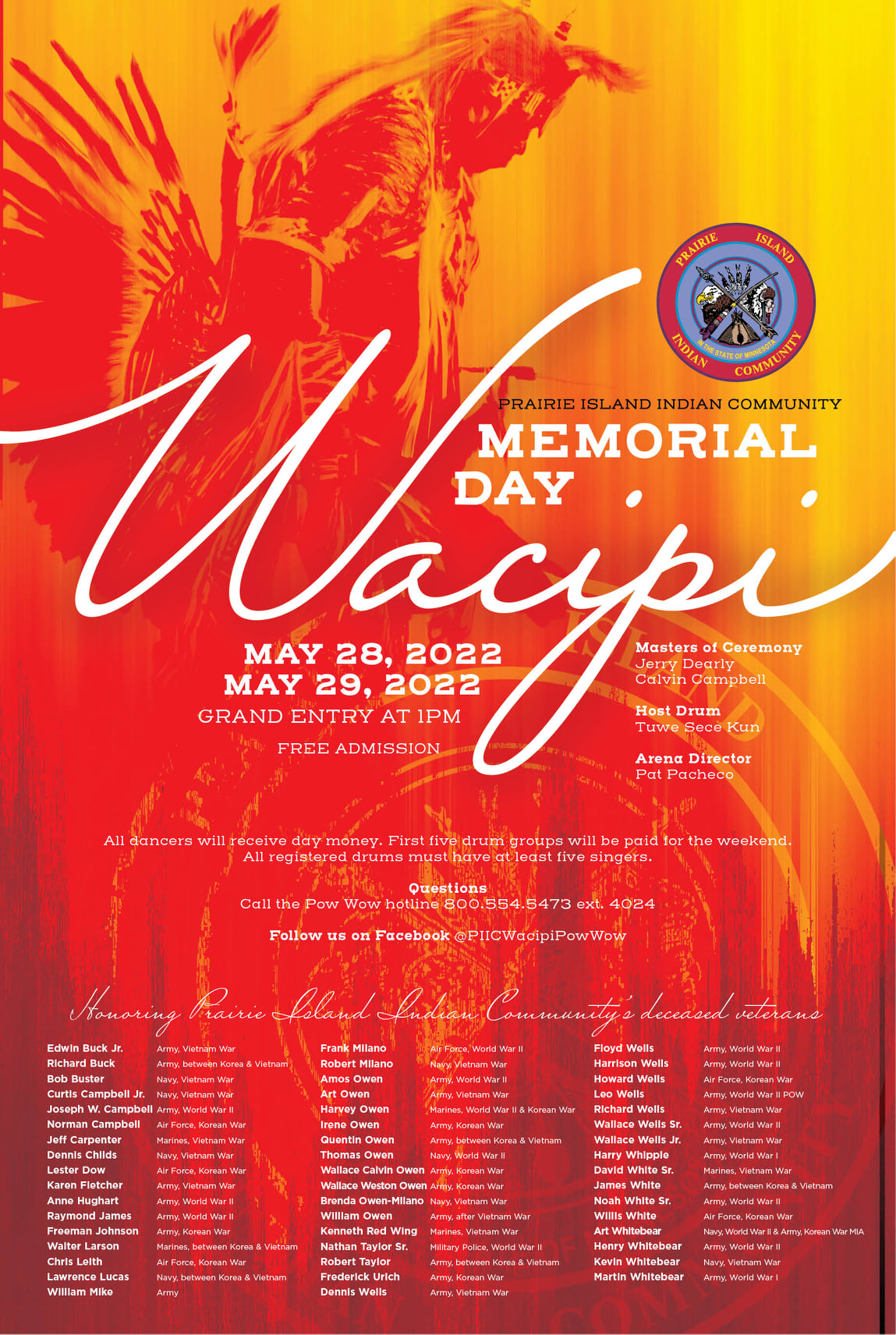 Sometimes called Wacipi (pronounced Wa chee pee), the powwow is a traditional Native American cultural celebration where the generations gather to socialize, dance, sing, visit, renew old friendships and make new ones.
In Dakota language, the word "Wacipi" literally means "they dance."
This is a time to renew thoughts of old ways, educate our youth about Dakota culture, and preserve our rich heritage.
Wacipi Traditions
Often held over a weekend, a Powwow is filled with songs and dances, singers with drums, and dancers in their regalia. Regalia (pronounced Re gail ya) is the proper term used to describe the highly decorated clothing worn by the powwow dancers.
A Wacipi or Powwow is the celebration of life… of family…and the offering of honor and respect for dignitaries, royalty, our culture, and of native people.
The Wacipi usually begins with a blessing of the arena, which is considered sacred ground.
The Indian Way is about respect…

Respect for culture, family, others, veterans,

children, elders, life, the Creator,

and respect for self.