On May 5, the National Day of Awareness for Missing & Murdered Indigenous Women and Relatives (MMIWR), the AIFC family honors the lives of all the mothers, grandmothers, sisters, daughters and relatives who have been murdered or are missing. We pray for the families who have lost loved ones and are still seeking justice. We work to uplift and empower Indigenous families so someday there will be No More Stolen Sisters.
The epidemic of violence against Indigenous women, girls and two spirit people affects so many of our families. While American Indian women and girls are only 1% of the population in Minnesota, 8% of all murdered women and girls in Minnesota between 2010 and 2018 were American Indian, according to a 2020 report to the Minnesota Legislature.
Our holistic programs provide culturally-based healing opportunities for the community. The staff at AIFC is here to support families and wanted to share a few messages on this Day of Awareness.
"Boozhoo, indiniwemaganog. Mikwumiinsikwe indigo. Giniw indodem. Odawa Zagaiganing indonjiba. Greetings, relatives. My first spirit name is Little Ice Woman, and I'm Eagle Clan. I'm an enrolled member of the Lac Courte Oreilles Tribe of Ojibwe. I'm a daughter, sister, mother, auntie, grandmother and great grandmother. The issue of our missing and murdered Indigenous Women is a pain in my heart. I have experienced women in our family who have gone missing and been murdered. I know so many families in the community who have dealt with the same. It is an open wound for our peoples, and it needs to be stopped! I'm grateful for the chance to support the movement to end violence against Indigenous women and look forward to the day when there will be no more missing and murdered Indigenous Women. Until that day happens, I will do everything in my power to bring attention to this and to help our families and women heal. Miigwech, Miiw."

-Sharyl WhiteHawk, Lead Counselor for the Khunsi Onikan Women's Treatment Program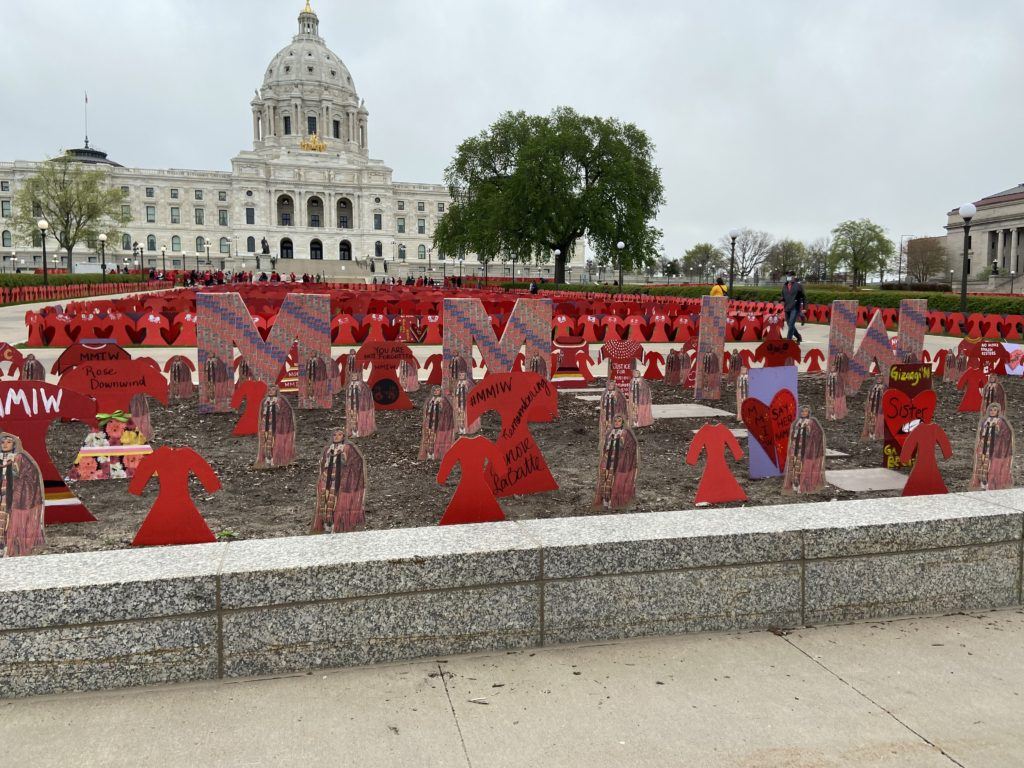 "MMIWR Day of Action raises awareness of a problem that has existed for generations. As Indigenous people, connected to Unci Maka (grandmother earth), our existence is resistance. Fighting for justice for all of our grandmothers, mothers, sisters, aunties and daughters is one step in the long journey to continue to exist and heal from the attempted genocide that our ancestors survived. We are a testament of the strength of our ancestors and our connectedness to this land. The MMIWR movement is part of a larger healing journey that we will continue so that our descendants can look back and know that we love them."

-Shaunna McBride, Healing Generations Case Manager