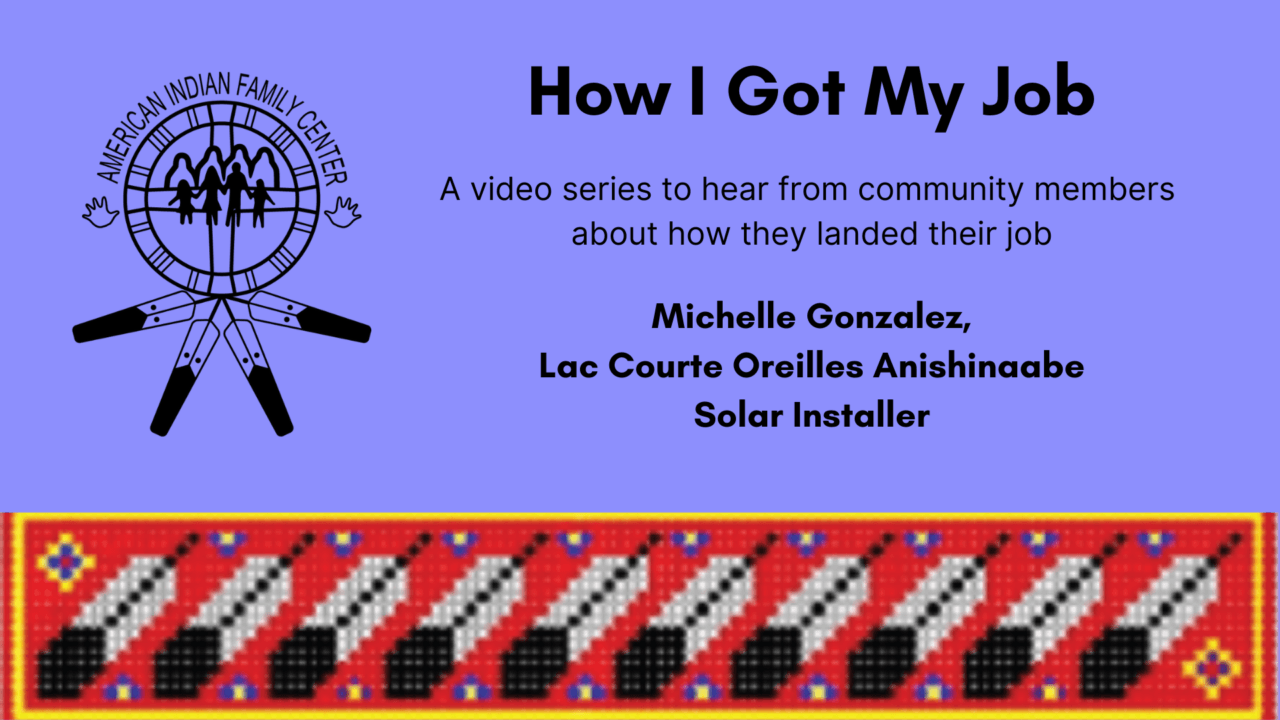 For Native people, career and community are very closely tied together. Many of us look for job opportunities that allow us to give back to our people.
Our Employment Services Team and our Youth Empowerment Specialist work closely with job seekers, who are often seeking inspiration to envision their future. As the pandemic drags on and opportunities to attend career fairs are few and far between, our Employment Counselors Rachel McCaffrey, Adele Subola and Tammy Villegas, as well as our Youth Empowerment Specialist Wakinyan LaPointe teamed up to create the "How I Got My Job" video series to tell the stories of Native people who found careers that are having an impact on their community.
From artists to scientists, these community members are graciously sharing their experiences so others can learn and benefit.
Take a look at the most recent videos and see all of them on our YouTube page.